​​​​​​​Parent Child Learning Returns November 10 - 6:15 pm
Join Rabbi Ciment every Saturday night for Parent-Child Learning in the shul social hall. Children of all ages are encouraged to attend as long as they are able to learn with a parent for a 30-45 minute period. Family learning topics vary from gemara, mishnayot, parsha, navi, to chumash. Help your child(ren) prepare for a Judaics test, review homework, or study Hebrew reading with your kindergartners. Afterwards, there is pizza and a raffle for prizes.
This week's PCL is being sponsored by Sandra & Donny Knoll.
Please help support this wonderful program by sponsoring a week of PCL for $100. Questions? Contact Sharon Darack at youth@arzeidarom.org or Donny Knoll at treasurer@arzeidarom.org
Guess Who's Coming To Lunch?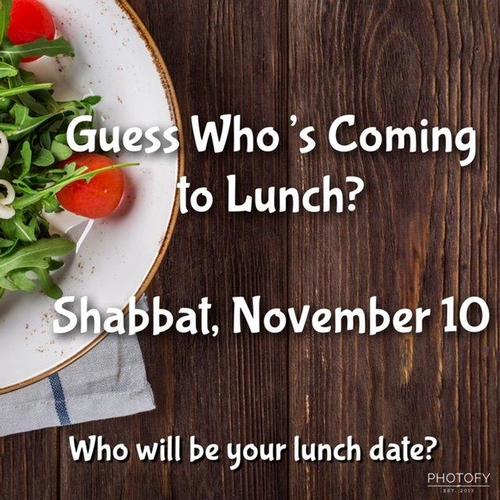 Any questions, email Rachel Distenfeld at rdistenfeld@yahoo.com
Congregation Arzei Darom
Arzei Darom is a Modern Orthodox Synagogue
serving the South of Cedar Lane area in Teaneck, NJ.
Come check us out for our daily minyan or spend a Shabbat with us by emailing info@arzeidarom.org
Wed, November 21 2018
13 Kislev 5779
Today's Calendar
Shacharit

: 6:45a
Mincha/Maariv

: 4:20p
---
Upcoming Programs & Events
---
Parshat Vayishlach
Candle Lighting
Shabbat Mevarchim
View Calendar
Where To Find Us
Congregation Arzei Darom
725 Queen Anne Road,
Teaneck, NJ 07666
Wed, November 21 2018 13 Kislev 5779